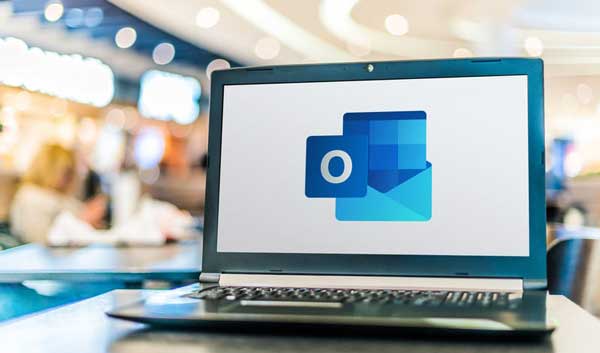 Written by: Jay H.
Have you ever experienced the frustration of setting up Outlook on a new computer, only to find yourself manually reconfiguring all your settings, preferences, and email accounts? It can be a time-consuming and tedious process. But worry not! In this comprehensive guide, we'll simplify the process of backing up and restoring your Outlook profile. By following our step-by-step instructions, you'll be able to easily transfer your accounts and settings across different computers, or restore them in case of an issue.
Here's how you can back up your Outlook profile:
Step 1: Launch the "Run" Window
Press the Win + R key combination to open the "Run" window, or manually click on the Windows Start menu and search for "Run."
Step 2: Open the Registry Editor
In the "Run" window, type "regedit" (without quotes) and hit Enter or click on the "Yes" button. This will launch the Registry Editor.
Step 3: Navigate to the Appropriate Registry Path Depending on your version of Outlook, you'll need to navigate to the correct registry path:
Outlook 365/2016/2019: HKEY_CURRENT_USER\Software\Microsoft\Office\16.0\Outlook\Profiles
Outlook 2013: HKEY_CURRENT_USER\Software\Microsoft\Office\15.0\Outlook\Profiles
Outlook 2010 or earlier versions: HKEY_CURRENT_USER\Software\Microsoft\Windows NT\CurrentVersion\Windows Messaging Subsystem\Profiles

Step 4: Right-Click on the Profile
Once you've reached the appropriate registry path, locate the profile you wish to back up and right-click on it.
Step 5: Click on Export
From the context menu, select the "Export" option. This will initiate the backup process.
Step 6: Choose a Location to Save the Backup
Select a suitable location on your computer or an external storage device to save the backup file. It's recommended to choose a place that is easily accessible and secure.
Step 7: Importing Profiles (When Needed)
In case you need to import the profiles again, simply double-click on the exported filename.reg file. This will initiate the import process. However, note that this process will not include the email accounts' passwords, so you'll need to re-enter them after launching Outlook.
With our straightforward guide on backing up and restoring your Outlook profile, you can bid farewell to the painstaking task of reconfiguring settings, preferences, and email accounts whenever you switch devices or encounter unexpected issues.
If you need any assistance or have questions, our expert technicians are here to help. Contact us today to speak with a knowledgeable professional who can provide guidance and support tailored to your specific needs.
Comments are closed.