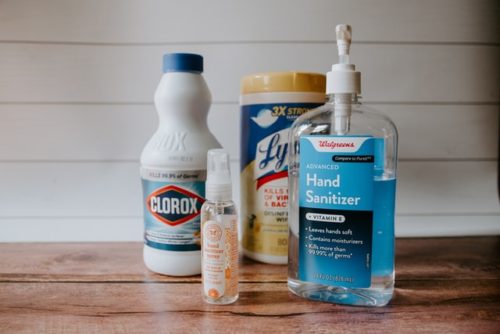 Written by: Jay H.
At Design2Web IT, ensuring the health of our clients and staff is our top priority. As such, we want to detail how we are taking precautions to ensure everyone stays safe and healthy. We are following the WorkSafeBC four-level protection plan to reduce the risk of exposure. All staff must follow these safety protocols.
First Level Protection – Elimination
Measures in place for elimination:
Limiting the number of staff on-site — only two staff members are permitted in the office at any given time.
Staff members visiting client sites are met outside the office and given PPE and/or hardware required.
Work-from-home arrangements are available for staff members and contractors.
We are assisting clients using remote IT support and only travelling to client sites when necessary.
Clients cannot enter the office.
Meetings are primarily held via phone or video conferencing (Skype, Zoom or FaceTime).
Second Level Protection – Engineering Controls
Protocols using engineering controls:
Plexiglass separates staff workstations to ensure further protection.
Staff only use their assigned workstations.
Third Level Protection – Administrative Controls
Measures in place for the office:
Staff are screened for COVID-19 symptoms at the beginning of their shifts.
Infrared thermometers are used to take temperature readings at the beginning of staff shifts.
Staff must perform regular hand hygiene, combining thorough hand washing with the use of alcohol-based hand sanitizers.
Staff must wipe down their work areas at the beginning and end of their shifts using alcohol or cleaning wipes.
Protocols in place for client sites:
Staff must wear medical-grade masks (95% or better filtration) and use nitrile gloves.
Hand sanitizer also must be used upon entrance and departure.
Staff must maintain a 2 m (6 ft) distance from clients and members of the public.
Forth Level Protection – PPE
Measures in place regarding personal protective equipment (PPE):
Employees must wear medical-grade masks (95% or better filtration) and use nitrile gloves.
Staff must also change masks following BCCDC protocols.
We take your health and safety seriously. If you have any questions regarding our safety protocols, please contact us.
Comments are closed.