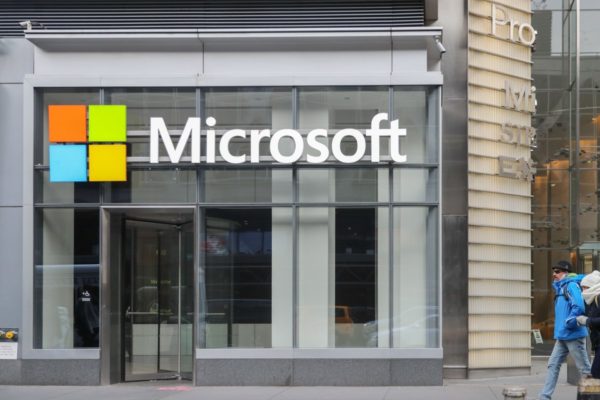 Written by: Jay H.
Privacy and security are a growing concern amongst many and for good reason. Luckily, there are various features within Windows 10 you can enable to increase your security and privacy. Let's go over your options.
Windows Privacy Features
Turn Off Ads And Tracking
Microsoft shows ads and creates an advertising ID for your user account by default. This advertising ID is used to show relevant ads based on your app activity. Luckily, disabling these features is easy. To turn off ads and disable tracking, take the following steps:
Search for and open Privacy settings.
Under the Change privacy options, turn the following options off:

Let apps use advertising ID to make ads more interesting to you based on your app activity.
Let Windows track app launches to improve Start and search results.
Show me suggested content in the Settings app.
Turn Off Access To Location, Camera, & Microphone
You can toggle access to your location, camera, and microphone through similar steps. To disable
Search for and open Privacy settings.
Click on Location, Camera, or Microphone.
Underneath Allow access to location/camera/microphone on this device, click the Change button.
Set the slider to Off.
When you disable Location Tracking, Microsoft keeps a log of your past location history. To delete your location history, scroll down to the Location history section and click the Clear button.
Limit Diagnostic Data
Microsoft collects data to improve Windows 10 based on your device. You cannot completely turn off the data collection, but you can reduce it to send only basic information about your device. To do so, take the following actions:
Search for and open Privacy settings.
Click Diagnostics & feedback.
Select Required diagnostic data.
Disable Timeline
Timeline lets you review and resume activities you've started on your Windows 10 device. To do this, it collects your data actively, which you may consider a privacy risk. To disable Timeline, take the following steps:
Search for and open Privacy settings.
Click Activity history.
Uncheck Store my activity history on this device.
Click Clear under Clear activity history to erase the previous history.
Windows Security Features
To enhance the security of your Windows 10 devices, consider making the following changes:
Controlled Folder Access
You can prevent unauthorized access to folders by enabling Controlled folder access. This feature allows you to lock down sensitive folders and keep them safe from threats such as ransomware. To enable this feature, take the following steps:
Search for and open Windows Security.
Select the Virus and threat protection tile and then select Manage ransomware protection.
Click the on/off toggle for Controlled folder access.
Click the Protected folders options.
Add the folders you wish to restrict access to.
Memory Integrity
A great feature to protect your device from malware and other threats is Core isolation. This feature isolates computer processes from hardware and software on your computer, adding an extra security boundary against malicious code. Memory integrity, within Core isolation, uses hardware virtualization and Hyper-V to protect processes from malicious codes. To enable this feature, do the following:
Search for and open Windows Security.
Click on the Device security tile.
Under Core isolation, locate Memory integrity and click the on/off toggle.
Restart your computer.

Potentially Unwanted Applications
As the name suggests, Windows can block potentially unwanted applications (PUA) using Microsoft Defender. These applications tend to slow down your device or make it buggy. Although they are not considered malware, PUAs can modify your browser and perform other actions without your permission. To enable PUA protection, take the following steps:
Search for and open Windows Security.
Click the App & browser control tile.
Under Reputation-based protection, click Turn on.
Go to Reputation-based protection settings.
Turn on Potentially unwanted app blocking.

Increase Your Firm's Security
Concerned about your organization's cybersecurity? Our managed IT services can protect your business from malware and other threats. Please contact us today to learn more.

Comments are closed.