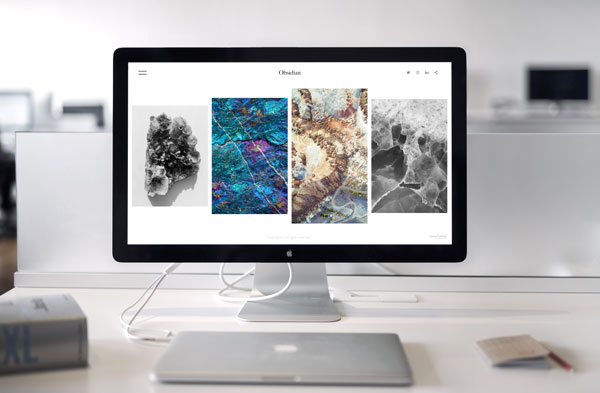 First impressions are everything when it comes to your business website. If you fail to make a good first impression, visitors will leave your website, and you'll lose many prospective customers. That's why having a visually appealing website is a crucial element for any business. To make your business website appealing and help you get more customers, be sure to enhance the following elements:
Site Navigation
Your navigation needs to be straightforward. If your navigation bar is incomplete, confusing, or contains broken links, users navigating your site will become frustrated quickly. Ensure site navigation is easy and remove outdated or broken pages. Moreover, the fewer pages you have, the simpler browsing will be for visitors.
Images
Images are one of the best ways to capture your audience's attention. Outdated, pixelated, or irrelevant images hinder the user experience and look unprofessional. Whether possible, use high-quality in-house images showcasing your real products, people, and company. However, stock images are also an option so long as they match your content.
Copywriting
Everything you put on your website should be carefully considered and crafted – especially your copywriter. Long, unordered paragraphs rambling about nonsense deflect from your site's purpose and hurt the user experience. Ensure all writing has a purpose and is polished. Tools such as Grammarly check your text as you write for any spelling or grammar mistakes.
Your web content needs to:
Be optimized for search engines (SEO) so that search engines like Google can find and display your site.
Be clear, concise, and informative.
Have clear calls to action (CTA) to get your visitors to do a specific action (book an appointment, buy a product, etc).
Be interesting.
Responsiveness
Having a beautiful desktop website isn't good enough if it looks poor on smartphones. Over 60 percent of consumers who access websites to shop do so on a mobile device, and this number will only grow as the years pass. You need to have your website optimized for all device types, especially mobile. If you haven't looked at your website on your phone before, do so now. You may find that content is disorganized, images are not sized properly, and navigating is a nightmare. Your mobile website needs to be clean, fast, and easy to navigate.
---
Optimize Your Business Website
No matter how good the products or services you're selling, you'll lose customers with an ugly, slow, unresponsive, or otherwise tedious website. If you need a business website that meets the above criteria and converts, get in contact with us today.
Comments are closed.