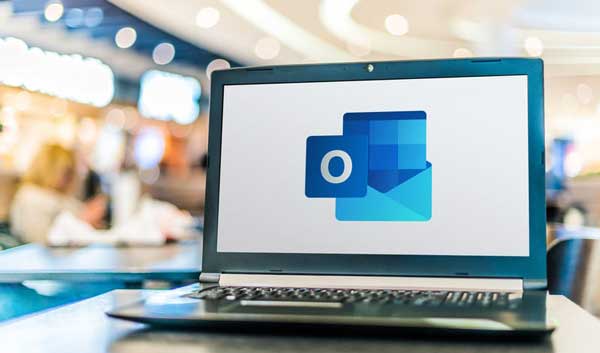 Written by: Jay H.
Email is a major part of business communication. In fact, the average worker spends over 13 hours of their workweek on email, proving just how much time email consumes. Luckily, there are ways you can increase your productivity in Microsoft Outlook. Use these 6 Microsoft Outlook tips and tricks to gain control of your email.
1. Sort Emails Into Folders
In Microsoft Outlook, you can sort emails into different folders for easy organization. For instance, you may have a "To Do" folder and an "Archive" folder. Of course, name your folders based on your needs and what works best for you.
To create new folders:
Right-click your Inbox folder, then click New Folder.
Name the folder whatever you wish.
If you want to add subfolders, right-click on the newly created folder and once again click New Folder.
Move your emails into their respective folders.
2. Take Advantage of Task List
Some emails don't need an immediate response but still require a reply before a certain deadline. You can use Microsoft Outlook's Task List tool to remind yourself to take care of them before a certain time.
To use Task List, drag and drop an email over the Task List icon, shown below in red:

Then, set a due date and a time to receive a reminder. Change the subject to whatever the purpose of the reminder is. Click Save.

You will now receive a reminder on the set date and time! Once you've completed the task, double-click to open it and click Mark Complete.
3. Turn on Dark Mode
Are your eyes burning from staring at a bright computer screen all day? Enabling Dark Mode in Outlook can take some of the strain off your eyes from staring at white screens. To turn on Dark Mode in Outlook:
Click File in the top-left corner, then Options.
In the General tab, find the Personalize your copy of Microsoft Outlook section.
Find the Office Theme option and select the Black theme.
Click OK to save your settings.

4. Clean Your Mailbox
Opening your email and seeing that there are hundreds of emails demanding your attention is daunting. Luckily, a neat function in Outlook lets you clean up your mailbox and remove redundant emails. This feature removes all email replies that are duplicated within a later email, saving you from having to sort through a sea of emails. And don't worry – Microsoft won't delete emails that contain attachments.
To clean up your Mailbox:
In your inbox, select Clean Up, then click Clean Up Inbox.
Click Clean Up Folder in the confirmation popup.
Enjoy your clean mailbox!
4. Change the font size
If you find emails difficult to read on your screen, you may want to increase the font size in Outlook.
To change the font size in Outlook:
Click File in the top-left corner, then Options.
Go to Mail, then click Stationery and Fonts.
Select Font under each section.

New mail messages changes the default font in emails.
Replying or forwarding messages changes the font when you reply or forward emails.
Composing and reading plain messages changes the font when you write or read plain text messages.

Set your preferred font- style- and size. The default font size for Outlook is 11; try changing it to something higher like 18 and see if it is easier to read.
Click OK to save your changes.
5. Delayed Email Delivery
If you want to write an email but not send it right away, you set a delivery time in the future. To use the delayed delivery function:
Write your email, then click the Options tab.
Select Delay Delivery. 
Check the Do not deliver before box and set the date and time you want Outlook to automatically send the email at. 
Hit Close when you're done and press Send. Your email will remain in the outbox until the specified date and time.
6. Take Advantage Of Shortcuts
Manually performing tasks in Microsoft Outlook takes a lot of clicking. Thankfully, you can save a considerable amount of time (and clicks) by taking advantage of shortcuts. Some of the Microsoft Outlook shortcuts include:
CTRL + R: to reply to an email.
CTRL + SHIFT + M: for creating a new email.
CTRL + 1: to open an email.
CTRL + 2: to open a calendar.
CTRL + 3:  to open a contact
CTRL + 4: to show tasks in the calendar.
CTRL + 6: to enable Folders View mode.
Improve Your Outlook Productivity
These Microsoft Outlook tips and tricks will help save you time and increase your productivity. Use these Microsoft Outlook tips in the future to improve your emailing experience!
Staying safe while emailing is another important topic to know. Learn how to spot an email scam and stay safe from hackers and contact us if you'd like help protecting your organization from cybercriminals.

Comments are closed.